Five Cuisines
Flavours of France: Oh La La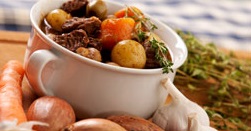 French food is not about cheap, it about Sophistication, exquisite dishes cooked with love. here you will learn to cook simple yet divine dishes from France that involve passion, careful flavouring, personality and sophisticated presentation.
Flavours of the Garden: Vegan, Vegetarian, Raw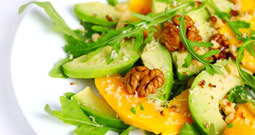 Learn how easy it is to treat your body like a temple! Let us show you how to use vegetables, nuts, legumes and pulses to boost your immune system and help your body detox itself. You don't need to be a vegetarian – you just need to love your body!
Flavours of Asia: Delicious healthy food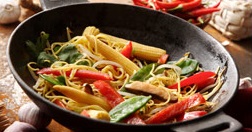 Let us transport you deep into South East Asia where you'll learn how to prepare delicious healthy food that delivers a real flavour hit. Learn how to balance sweet and sour flavours and cook Thai cuisine with confidence!
Flavours of Europe: Mediterranean Passion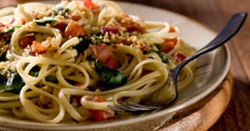 Italian food is all about bringing people together. Let us show you how to cook Italian cuisine that's big on flavour and made with passion! You'll learn two authentic meals from all over Italy that you can easily recreate at home. Maybe you'll even teach Nonna a thing or two!
Flavours of the Middle East: Recreate exotic dishes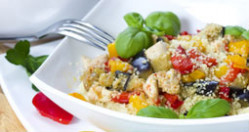 Learn how to recreate the rustic, exotic flavours of the Middle East, known for its hearty cuisine showcasing meat and an abundance of spices! On this journey you'll cook dishes that tell the stories of ancient Turkey and Morocco.