Rewarding in so many ways
Rewarding in so many ways
It's with great pleasure that after 10 years of development in a series of pop up stores across 3 different demographics, Marion, Norwwod and Golden Grove, Homefresh Experience Cooking is now ready for mass market.
With over 3 million school age children, over 300 thousand new babies born (new customers) each year, over 350 thousand NDIS participants, over 20 million people cooking, many of whom also look for ready cooked meal options there is no shortage of customers Homefresh is already, and will appeal too.
Add in many of the same people who are also looking to improve their knowledge of cooking and buying the right fresh ingredients, becoming more interested in their health and wellness through healthy fresh food and cooking, Homefresh is perfect for these guys too
Homefresh is very affordable for all people and all families and now, we are soon to become much more convenient, accessible and in reach of millions more Australians
We are now well placed to lead this market and service Australian consumers like no other brand in this space.
If you or someone you know loves kids, loves to cook and sell, is a great people's person with a huge empathetic heart, we would love to hear for you about owning a Homefresh license, sorry strictly limited to 167 nationwide for the next 3 years.

We have two opportunities, if you would like to be considered for one of these truly life changing opportunities then please register today with a covering letter:
Opportunity one: Owner Operator – minimal experience needed

Owner operators wishing to be a part of something bigger, change your life with a great work life balance in an opportunity that is rewarding in so many ways
You can choose to work part time with your staff or a partner and have a very good income helping lots of people and you will still have time to enjoy many other aspects of life
Two speed opportunity:
Be content loving you customers and partially filling your booking (work at your pace), you could expect to make around ½ million from you $127,000 investment in the 5 year licence period with your investment back on top of this, in the first year.
Drive you licence store harder like Stephen does with his store at Golden Grove and you could expect to make 1 million plus from the same $127,000 investment
Please note: you potentially will make more than opportunity 2 because you also earn a wage for the 200k wage budget each store has
Opportunity two:
Perfect for a mentoring investor type – love your staff and encourage then to deliver exceptional cooking and food experiences and you could expect to make 500 million or 1 million less your initial investment no working in the day to day operation
Hands off investor: Perfect for non-foodies/financial money people – let Homefresh manage your store inclusive of recruiting, training and guiding your success team, you will still make the same profit you will just have higher costs as you will be covering the Homefresh management person driving your store, if I was you I would be expecting this store to be performing in line with Golden Grove
You will own your licence and operate your very own Homfresh Experience Cooking business, (or we can do it for you) it's not a franchise so you pay no entry franchise fee (save up-to $50k), pay no ongoing franchise fees (save up-to $65k), no training fees (Save up-to $6k) and you have no requirement to buy food ingredient from your head office and pay above market rates for your ingredients
You will receive a fully fitted out retail store(save $100 – 200k) in a key retail hot spot fully equipped to start cooking with all lease and terms negotiated on your behalf
Optional, you can opt to have your car branded for $1500 or Homefresh can supply you with an appropriate branded car for an additional $15,000 dollars (Or you can also buy new)
All you will pay is $127,000 - $157 depending on the landlord offer we attract for a 5 year licence with first right of renewal and 4% of gross sales as a royalty fee for all the services and IP you get to use in conducting you store(s), if you would like to know more just click here and be sure to attach a covering letter to be considered www.homefreshcooking.com.au/contact-us/
How it works:
If I cry when I read your covering letter I will invite you to nominate a territory/suburb you would like to operate in
If we don't have a site in that area you will still be first in for that area and we just need to wait a bit while I get a landlord on board (I may offer you a close by opportunity for you to consider)
If I have a site and you accept the site and the terms, you will deposit $27,000 in to our lawyers trust account and we will have 4 weeks for you to sign your lease, pay your rental guarantee (up to $18k) get your business structures set up and prepare to trade
Then your build will start and you will arrange eft facility, insurances etc
In this time and even before Homefresh with your input will market to our contacts and every potential customer in your area will be invited to join or visit when we open
You will have 3 months free rent and the aim is to get you to break even or better in this time
As the founder and the creator of the original idea over 10 years ago it's been a roller coaster ride, sometimes up really high and a few times I almost gave up all together. The thing that kept me going was the kids really, they are the future and lifting them up, inspiring them, making sure they have a good time and they keep coming back is where we can have the most influence and this really appealed to me and remains the driving force
I am sure by now you are thinking this is too good to be true, and this is exactly why I have never gave up, it's just so great to be a part of and now most of the hard thinking and doing has been done, it's time to enjoy the rewards that flow form helping others
If I wanted to grow slowly I would charge what it's worth now, but that's not going to do what I set out to do, help many. It's up to you now to put your hand up if you want to help and if you want to be a part of something bigger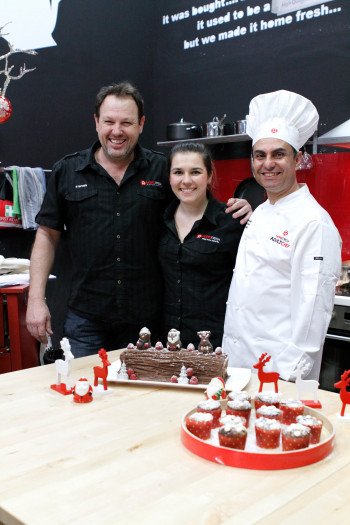 ENQUIRE ABOUT A TERRITORY TO SUIT YOU